Magic of Lights
From November 17 and through the Holidays Daytona International Speedway was hosting the Magic of Lights. FunGuys Events are in charge, and this year the event is in 7 cities. What made it attractive for the company is that they have 1.5 mile long road to place the displays, many of which are animated.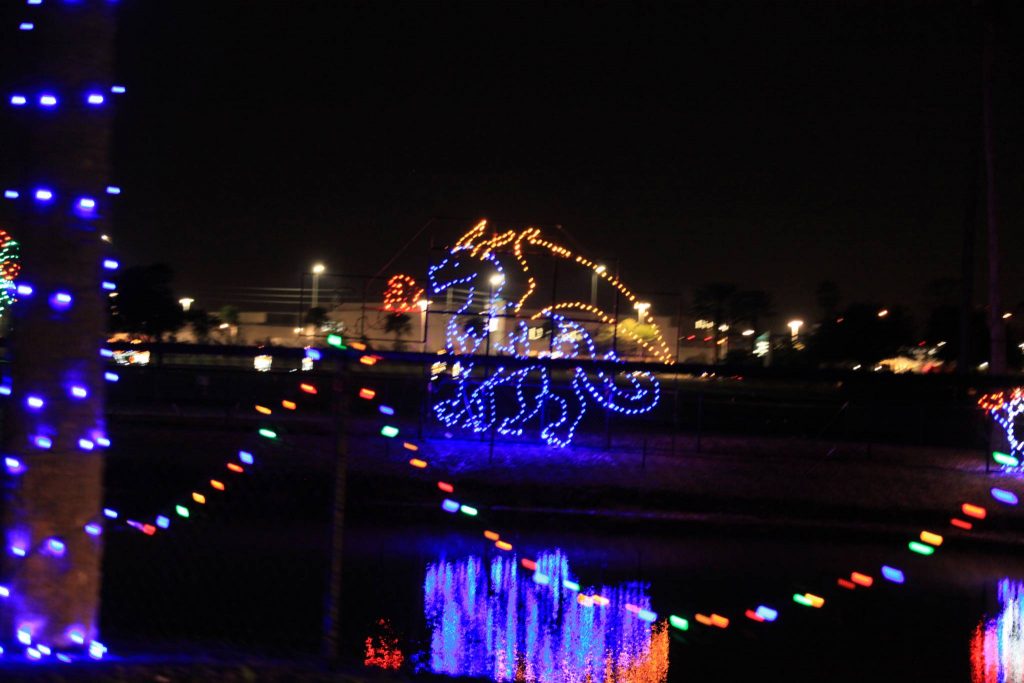 It is an evening show, from dusk to 10 P.M. You come in a car, pay $25 (more for cars with more than 3 rows of seats) and there you go. We invited our friends, and being a bit skeptical, went on a ride through this sea of lights.Not only these installations are beautiful, but many move creating this ever-changing surrounding.
Magic of Lights  turned out to be a fascinating ride. I was taking pictures from a moving car, but camera sees it very different from what a human eye sees.
Hope they will come here next year and years to come.